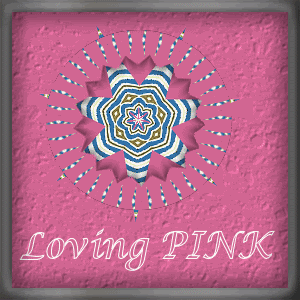 Good morning!
It's Thursday, and today I thought I'd do a gif.
This one is called, "Lov-ing Pink".
Little girls just love pink. It is my grand-daughters favorite color.
Now pink was never one of my own favorite colors. I go more for red!
So, this one is for you, Taylor.
Have a great day. And I'll see you tomorrow.